Mental Health Therapy
Amy Yaeger, LCSW


Compassion-Based
Mental Health Therapy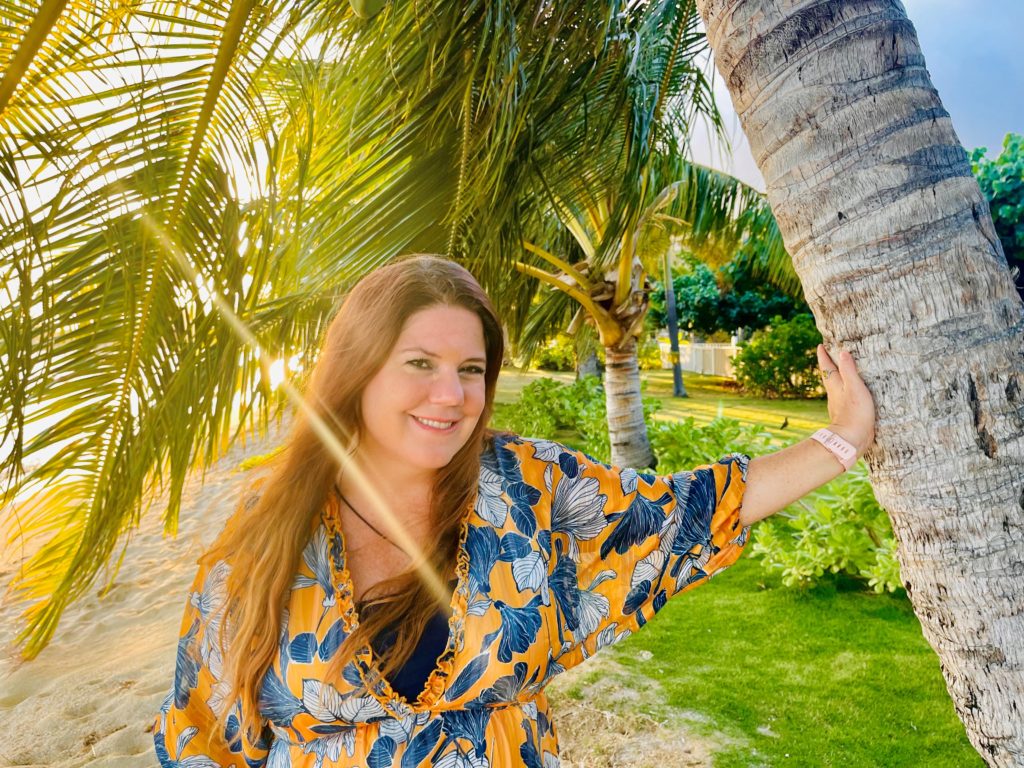 01
Therapy With Amy Yaeger
Brene Brown said, "Trust is earned in the smallest of moments. It is earned not through heroic deeds, or even highly visible actions, but through paying attention, listening, and gestures of genuine care and connection." Over the past 10 plus years, I have effectively helped my clients by infusing my evidence-based therapeutic approaches with warmth and humor. We all need help at some point in our lives. Now is a good time to work with me on your goals and patterns. I'm happy to offer a free 30-minute consultation to help us get acquainted.
"Owning our story and loving ourselves through that process is the bravest thing that we will ever do." Brene Brown
02
Interventions & Treatment Techniques:
With over a decade of experience providing diverse therapy approaches, I am able to meet my clients where they want to begin. I am comfortable providing the following therapeutic techniques:
•

Cognitive Behavior Therapy (CBT)

•

Dialectical Behavior Therapy Skills (DBT)

•

Trauma-Focused Therapy, including EMDR •Anxiety Management

•

Compassion-Centered Therapy

•

Harm Reduction for Addictive Behaviors •Mindfulness Meditation •Problem-Solving Therapy •Solution-Focused Interventions
Specialties
My main specialty is supporting those with Depression, Trauma (Post-Traumatic Stress Disorder), and Generalized Anxiety. I am experienced with mood challenges, anxiety, impulsivity, trauma, life transitions, relationships, dating, self-esteem, social difficulties, behavioral challenges, and learning disorders.
Cultural sensitivity
I have experience working with clients from various ethnic, cultural, traditional and non-traditional backgrounds. No matter how you identify, I will be here for you to listen, with the goal to understand your perspective and point of view.
Finding the right therapist
Your growth, challenges and progress are important. You want someone by your side who will listen with compassion and understand you. When you decide you are ready to grow and take on your personal goals, I will be there to guide and assist you with your progress. I am here to support you.
Teletherapy
With video-calling, we have the ability to communicate and connect with people around the world. It's an honor to be able to support you if you are my neighbor, if you are on another Hawaiian Island, or if you live over 2000 miles away across the Pacific in California. In teletherapy, I will be able to provide you with a few moments in your busy life where you feel heard, seen, and supported with compassion, patience, hope, and guidance.
03
The journey of a lifetime begins with a single step
I believe change is possible despite dozens of failed attempts and hurdles.
"You can't stop the waves, but you can learn to surf." Jon Kabat-Zinn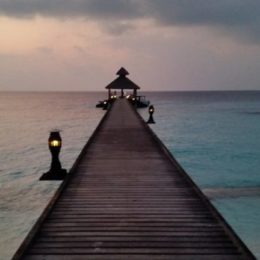 Aloha
The clients I work with in Hawaii define Aloha as not just "hello" and "goodbye" but respect for community-Ohana, love of the land-Aloha Āina, caring for each other, the animals and peace.
Aloha Within
For me, Aloha Within is the development of an inner state of balance, self-acceptance, comfort, contentment, resiliency, connection, and belonging through a loving community.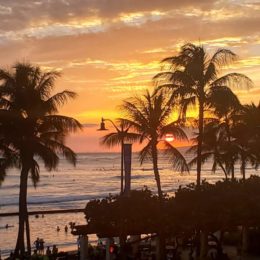 My Respect for Hawaii
I have a profound respect for Hawaii's culture and traditions and I'm grateful for the community I have found here. Cultural sensitivity is extremely important to me as I respect all cultures of the world.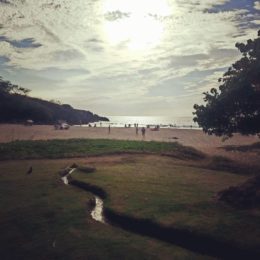 Honor in the Practice
It would be an honor to hear your story and help you navigate through any challenges.
Hawaii License Clinical Social Work
LCSW 4353
California License Clinical Social Work
LCSW 65807
Master's Degree Social Work
Sacramento State University
Bachelor's Degree Cognitive Psychology
UC Irvine
04
Service Options
Single Session
Individual, Couples, & Family
$170 Per 50-Minute Session
•Fees are due at the time of session
•24 hours' notice is required for cancellation. You will be charged the full fee for missed sessions, with the exception of an emergency.
Packages
3-session package : $480
5-session package: $800
10-session package: $1600
I do not participate in insurance plans (HMOs and PPOs) at this time. I'm happy to provide a bill and documentation for you to share with your current insurance.
Free Session
Free 30-Minute Appointment

In this free consultation, we will explore what brings you to therapy and what you hope to gain from the experience. I will share my background and what to expect from treatment.
05
Here to help
I understand the importance of creating a foundation of safety and support
Life can feel overwhelming at times. It is my honor to help you move through these challenging times while holding a safe space for you to find the strength to face your struggles with dignity and care, and while you begin the journey towards healing.
Amy
Amy Yaeger
Founder, Aloha Within
06
Why select Aloha Within?
I use authenticity, warmth, and humor to connect with clients and help them face life's hardships.
Professional Growth
I'm continuously seeking out training and education in psychology/mental health with continuing units in evidenced-based research and interventions.
Safety and Ethics
Providing safe, ethical, and non-judgmental treatment is the foundation of practice at Aloha Within.
Experience in Hawaii and California
•Counselor at Le Jardin Academy
(Kailua, HI) July 2019 – June 2020
•Therapist at Los Altos High School,
(Los Altos, CA) Mar 2012 – June 2019
Experience with
Mental Illness
With over a decade of experience, I have served youth and adults with various mental health conditions, including mild to moderate challenges.
Collaboration
With your signed permission, I will collaborate with psychiatrists, school staff, your previous therapist, your primary care doctor, and others when necessary.
Successful Outcomes in Therapy
Success in therapy is most highly correlated to the therapeutic alliance. This rapport often develops when a client experiences their therapist as strength-based, non-judgmental and authentic.
Start your journey with us now
07
Get in Touch
Schedule Today With Amy Yaeger, LCSW at Aloha Within LLC
Call or email with any questions or to schedule an appointment
(833) 922-1092 or Amy@AlohaWithin.com
Or Schedule INSTANTLY HERE:
Mailing Address
Aloha Within LLC
C/O Treehouse Coworking
74 Kihapai St, Kailua, HI 96734